THE HUMERY COMPANY OFFERS YOU 65 YEARS' EXPERIENCE OF ZAMAK INJECTION
Zamak is a zinc and aluminium alloy. It makes it possible to produce slim, high-precision castings. Complex shapes may be achieved, with reduced dimensional tolerance and high production speeds. It has interesting mechanical characteristics, in particular good resistance to traction and compression.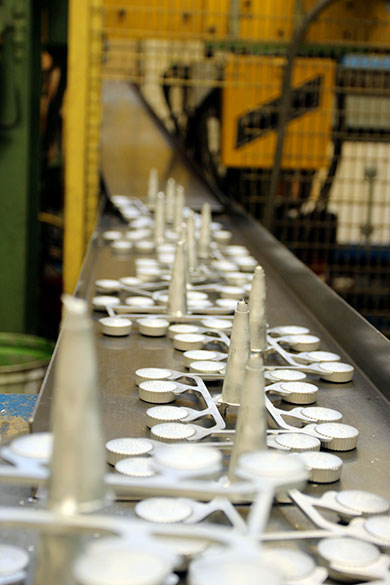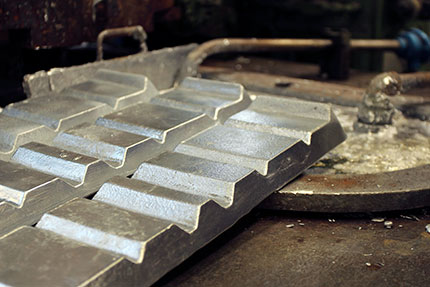 Parts obtained by casting may easily be machined, pierced, tapped or crimped, etc… They may aloso be decorated or protected by a wide range of techniques : paint, varnish, resins, electrotyping.
Casting is particularly appropriate for the manufacture of parts for industry (crankcases, casings, gearing, hardware, etc.) or decorative parts for the luxury and liquor market (stoppers and coverings for perfume bottles, belt buckles, handbag fasteners, etc.).
Our workshop is equipped with three 80 tonne automatic injecting presses, automated and manual. These injection presses are linked to control tools integrated into the parts (weighing of the parts as they come out of the mould) and depanelling / deflashing.
Thanks to our mastery of techniques related to casting, such as Tribofinishing, Electrotyping, and a whole range of finishing processes, we are able to deliver to you fully-finished parts ready to use in your most complex products.