For over 50 years, we have been producing specific metal packaging for the automotive industry. We offer solutions in accordance with your packaging requirements for your parts, from the simplest to the most technical.
OUR EXPERTISE AT THE SERVICE OF YOUR PROJECTS
Based on your Specifications and the technical and economic constraints of your projects, we produce the appropriate packaging for your products.
We bring our expertise to your projects, taking account of your constraints :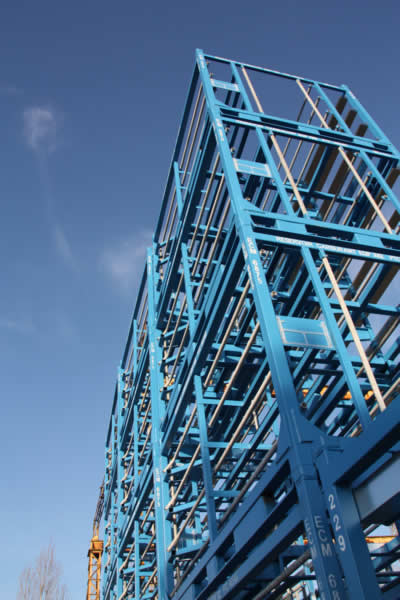 Method of loading / unloading : manual, automated, assisted, ergonomic constraints, posture, loading / unloading effort, operation of locking mechanisms, etc.
Flow: : distance and means of transport, storage, repacking (return and storage of empties), production line, truck, etc.
Factory constraints : quality benchmarks, workstations, etc.
Part quality : appearance, geometrical behaviour
Robustness : our containers are guaranteed for the lifetime of the vehicle. We are able to produce checking fixtures for your containers as well as maintenance assemblies to enable you to maintain the packaging in your services
We regularly package a large variety of parts, such as :
Structural parts : body sides, door panels, hatchbacks, bonnets, wings, scuttles, door liners, roof linings, etc.
Assemble parts : dashboards, air conditioning units, steering mechanisms, bumpers, sunroofs, windscreens, door panel trims, etc.
We offer bespoke solutions for the packaging of all your parts, don't hesitate to ask us! !